Course


Career guidance

In our school, many ideas have been devised for the guidance of students.

A lot of time is set aside for general study and for career guidance. The chance to take practice classes at universities and vocational schools, opportunities to listen to career lectures for third graders, and lectures on themes such as "Admission costs" for parents are held. From the second year onwards, we will use the "Course Guide" to increase opportunities for more specific career paths. At the end of the 1st and 2nd grades, we invite teachers from universities and vocational schools, and set up a "day to consider the possible course "with 2 choices to experiences a lesson from over 40 practice classes. In addition, in April, we also provide "in-school career guidance" for second and third grade.

In our school, teachers provide support in various ways so that students can achieve their goals in March of their second year.
With the future in mind, we aim to assist students in moving forward with confidence.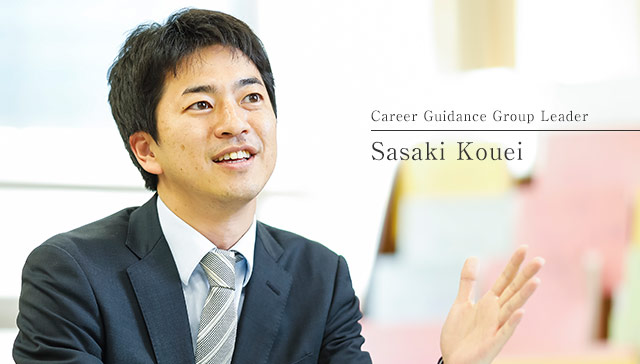 Our school guidance policy is to provide students with many opportunities to listen to outside experts and take on new challenges as much as possible outside school. Whether students are going to higher education or seeking a job, we want them to go out and find out what they are interested in, for example, if a student is interested in the medical care field, meeting and talking with doctors and other medical staff, while we accompany them. We want students to learn firsthand about the fields they envision working in. In other words, when students think about what they want to be, they should be individuals who can set goals by contemplating not only a field of work or study in itself, but why they want to follow such a route.
"I want to become a teacher because I want to reach out to disaffected students and have them like school," or "I want to become a civil servant because I want to improve the current situation where elderly people living alone in the community are having trouble shopping." If your intent is clear, you can do your best even if you are going to face disappointments in the future. Our school motto is "Do not forget your roots". We'd like to create graduates who possess positive intent. That is the foundation of the school's career guidance. If students remember the "original intention" that they saw and felt at the outset, they should be able to stand up again when they encounter disappointment. We want students to graduate with such "original intention".
In-school career consultation.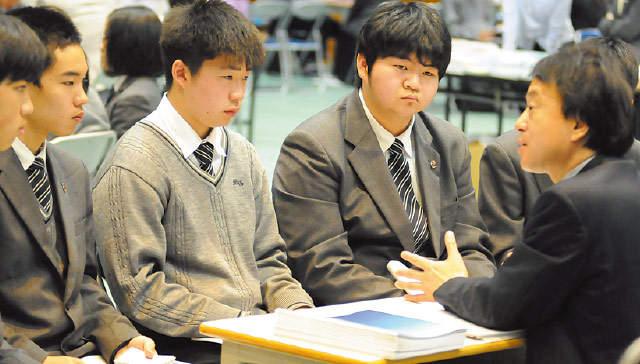 A conference is held where leading figures come from universities and vocational schools to deliver their stories directly. By getting expert insights about their chosen career, students will have clearer guidance in regard to their future path.
A day of careful consideration for students about their future career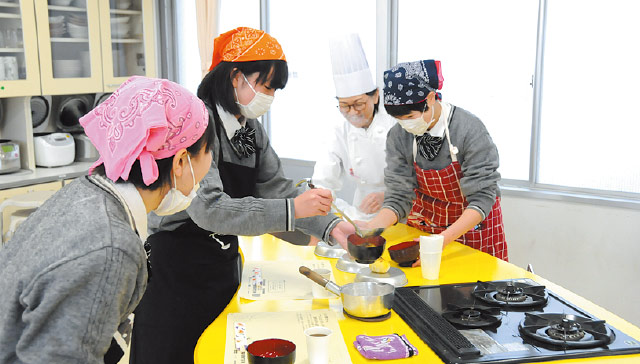 This is a day when you can experience classes at universities, junior colleges and vocational schools, as well as job hunting and public servant examinations at our school. It is a day to explore and think about your career.