About


The Principal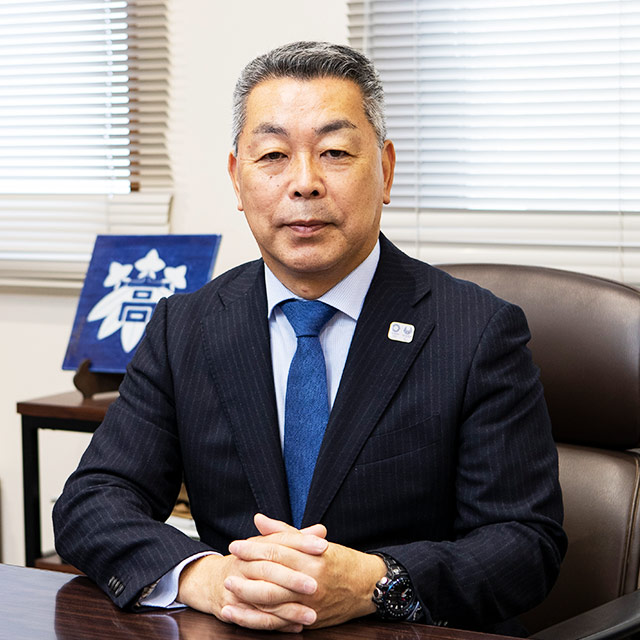 This school has built its history and tradition for 89 years since it was founded in 1929. The founding educational philosophy is to gather resourceful educators with the goal of nurturing youth from the local community. In addition, we are aiming to develop international-minded young people with individuality and independence in order for them to thrive in the future global society, even in uncertain times. There will be also guidance in newer fields of study. The new curriculum and class improvements for the full implementation of the 4th year of instruction (2022) are being promoted, and now this school is dedicated to investigating what can be done to achieve this, and is learning and developing from that standpoint. Accordingly, teaching and learning methodology is also being evaluated. Furthermore, it is necessary to have high aspirations and make continued efforts. I think that learning actively toward the realization of our goals, thinking for ourselves, and acting by ourselves will lead to a bright future.
In conjunction with the knowledge gained at the school, many students are also actively involved in club activities and volunteer activities. Here, we aim to develop resourceful human beings who can contribute to society by acting in a caring manner while also acting in cooperation with their colleagues and fellow members of society.
In addition to "Bunbu Ryodo", our school will continue to evolve and develop as we have become an International Baccalaureate (IB) school from April 2020, in advance of our 100th anniversary.
We ask for your understanding and cooperation.
Waichii Yoshida (School Principal).